Alaskan author, journalist, and freelance writer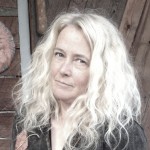 Debra McKinney is co-author of Beyond the Bear, the story of how Dan Bigley put his life back together after being blinded by a bear.
Before the book project, Debra was a long-time writer at the Anchorage Daily News in Anchorage, Alaska. She won the Pacific Northwest's C.B. Blethen Memorial Award for distinguished feature writing in 1994, and that same year, the national $10,000 Dart Award for coverage of victims of violence.
Debra was part of a team of reporters that won a Pulitzer Prize in 1989 for the Anchorage Daily News. She is now a freelance writer. She and her husband, Paul Morley, live on Lazy Mountain near Palmer, Alaska.